I love the bathrobe that the mom wears on Christmas morning in "A Christmas Story". It's such a  beautiful vintage robe with a shawl collar, tailoring, and a full skirt. I think it's even got shoulder pads but that's ok because it's perfectly proportional. You could go around your house looking like great all day without even putting clothes on. It's a robe of the 1940's and it's perfectly elegant.
In contrast, the robes of today are completely boring. Mostly they are just a straight kimono style without darts or fitting, like a sack:
If you do an Amazon search on "woman's robe" this is all you will find, for upwards of $50. If you go to TJ Maxx, you will find the same thing. Sometimes they are made of nice materials like silk, but it's always the same old boring style. Because they have a straight, narrow skirt, when you sit down the skirt splits open. Ugly! Impractical!
How did we get to this awful state of woman's loungewear?
Perhaps we are still cringing from the abuses of loungewear that took place in the 1970's when women like Mrs. Roper would go around in robes and mumus all day long.
Nobody wants to look like Mrs. Roper!
So we modern girls just throw on a hoodie track suit for hanging around. After all, we aren't old ladies and we were just about to get ready for the day….OR ARE WE?…..more and more I see girls out and about in hoodie track suits. OK, a hoodie track suit is fine, but what's worse, now people are walking through Target and the mall in ugly pajama pants! I think that pajama pants are the modern day equivalent of the 1970s mumu, a lounging garment that we kids ourselves into thinking is good enough for the street. I think we can do better. I think that robes need to be more elegant, like they were in the past, and they should be confined to the home.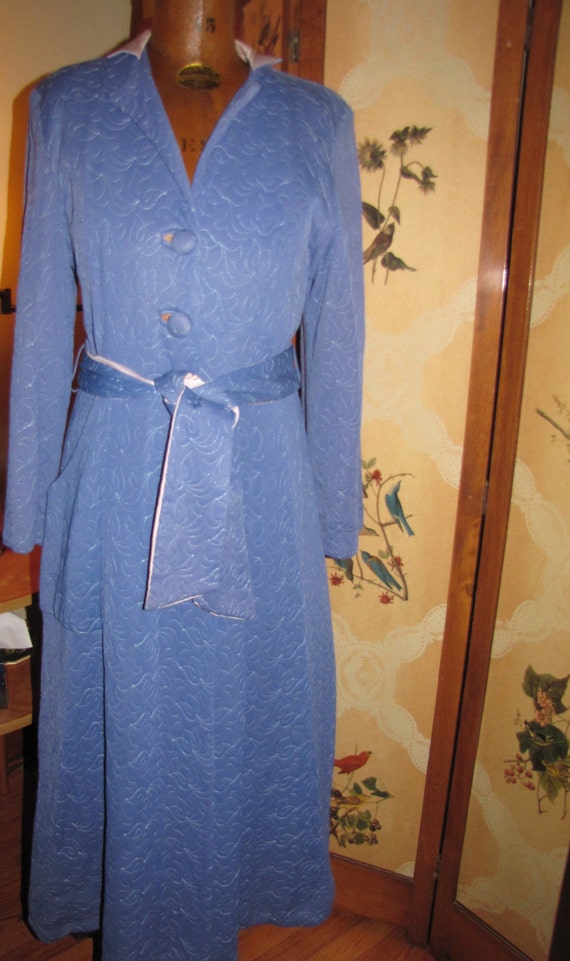 In the 1940's – 1970's, they had beautiful women's robes. They were edged with feathers or made of nice heavy padded satin. They had tailoring and button holes, like this beautiful quilted satin robe which is currently on sale at Etsy. Doesn't look like much on the mannequin, but it would look great on!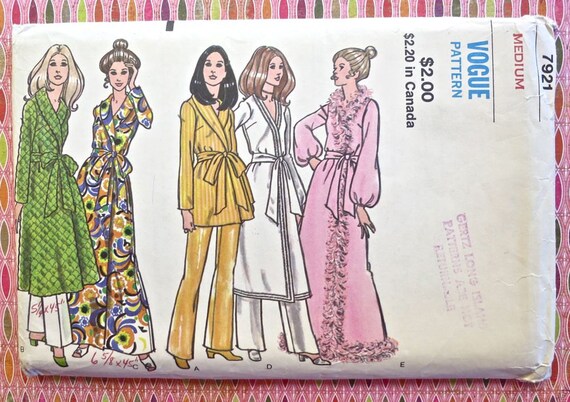 Also there are plenty of vintage patterns for beautiful robes! I am so excited about vintage patterns. You can have old garments in new, strong fabrics!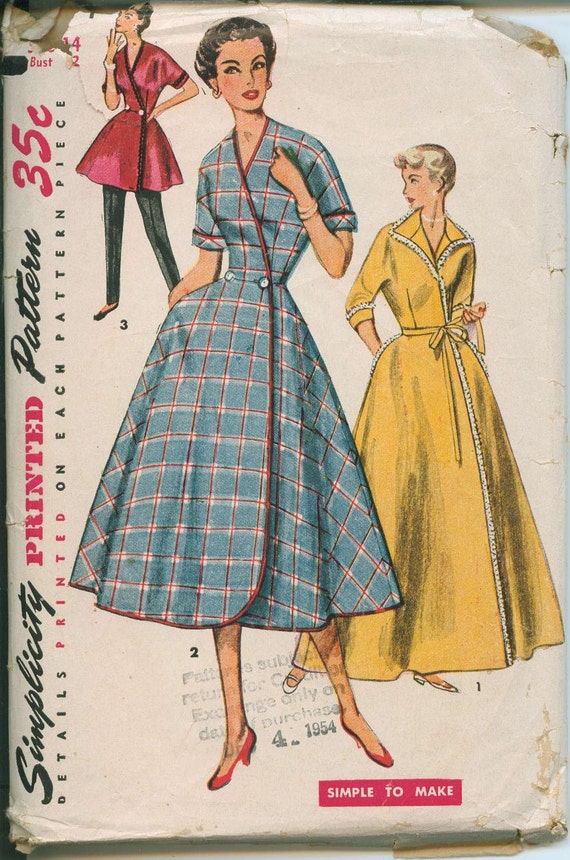 Here is another fun vintage robe pattern, from the 1950s. The seller wants $20 which I think is a little high, but its stylish!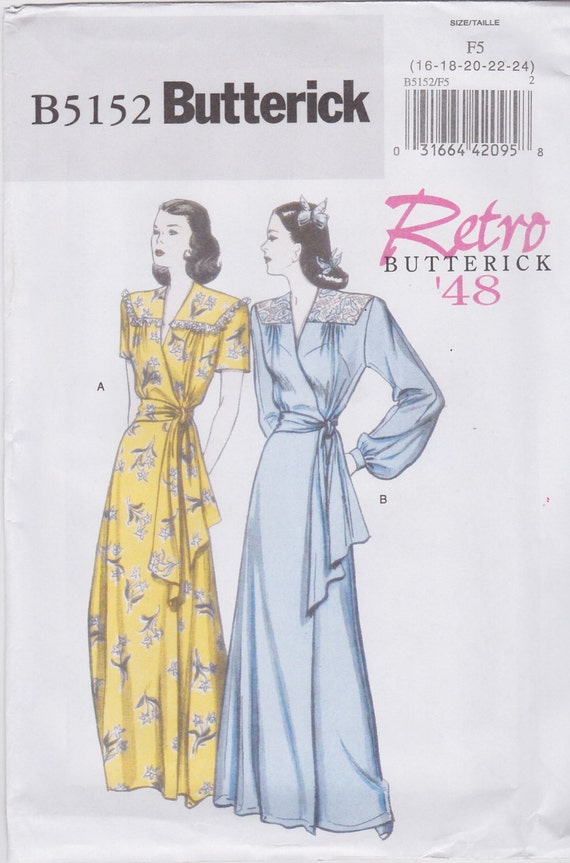 Butterick even did a re-issue of an old 40's robe pattern. Elegant! I love the re-issue patterns.
ok, there are some ugly vintage patterns too, like this one :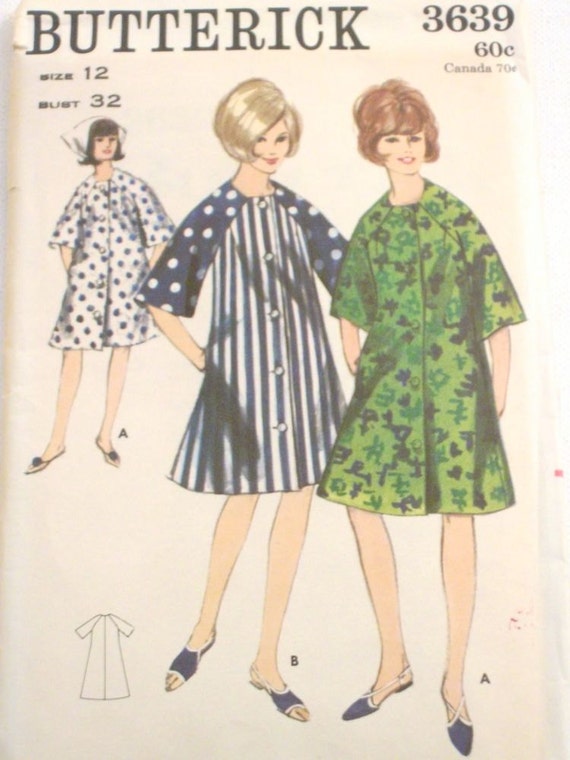 So make one of these great vintage robes, (but not the ugly one). and sit around looking elegant all day long. As long as you have a waistline, you will never look like Mrs. Roper! And please don't go outside in your pajama pants.